BATTERY ENERGY STORAGE SOLUTIONS
Delivering Excellence in Energy Infrastructure.

Your solution for reliable battery energy storage systems (BESS) 
WE PROVIDE CUTTING-EDGE SOLUTIONS TO MEET THE GROWING DEMAND FOR RELIABLE AND EFFICIENT ENERGY STORAGE.
At CEC Energy, we prioritize transparent communication and disciplined project management. Our approach is characterized by systematic workmanship, and our dedication to customer satisfaction shines through in every aspect of our projects. Just like energy storage ensures reliability, CEC Energy goes above and beyond to deliver results that surpass expectations. Our outstanding track record includes completing projects with zero recordables and zero lost time incidents. We construct robust infrastructure that can withstand any situation. When you choose CEC Energy, you can trust that your energy storage requirements are our top priority.
Starting from the project's inception, our team of professionals is dedicated to providing comprehensive support. We begin by thoroughly analyzing your business case, followed by designing and engineering the systems to meet your specific needs.
We possess extensive expertise in excavation for underground conduit installation, implementing new ground grid systems, pulling communication cables, low voltage cable installation, MV cable pulling, as well as cable and termination testing. From new BESS, to expanding and updating your exisitng facilities, we are here to assist and guide every step of the way.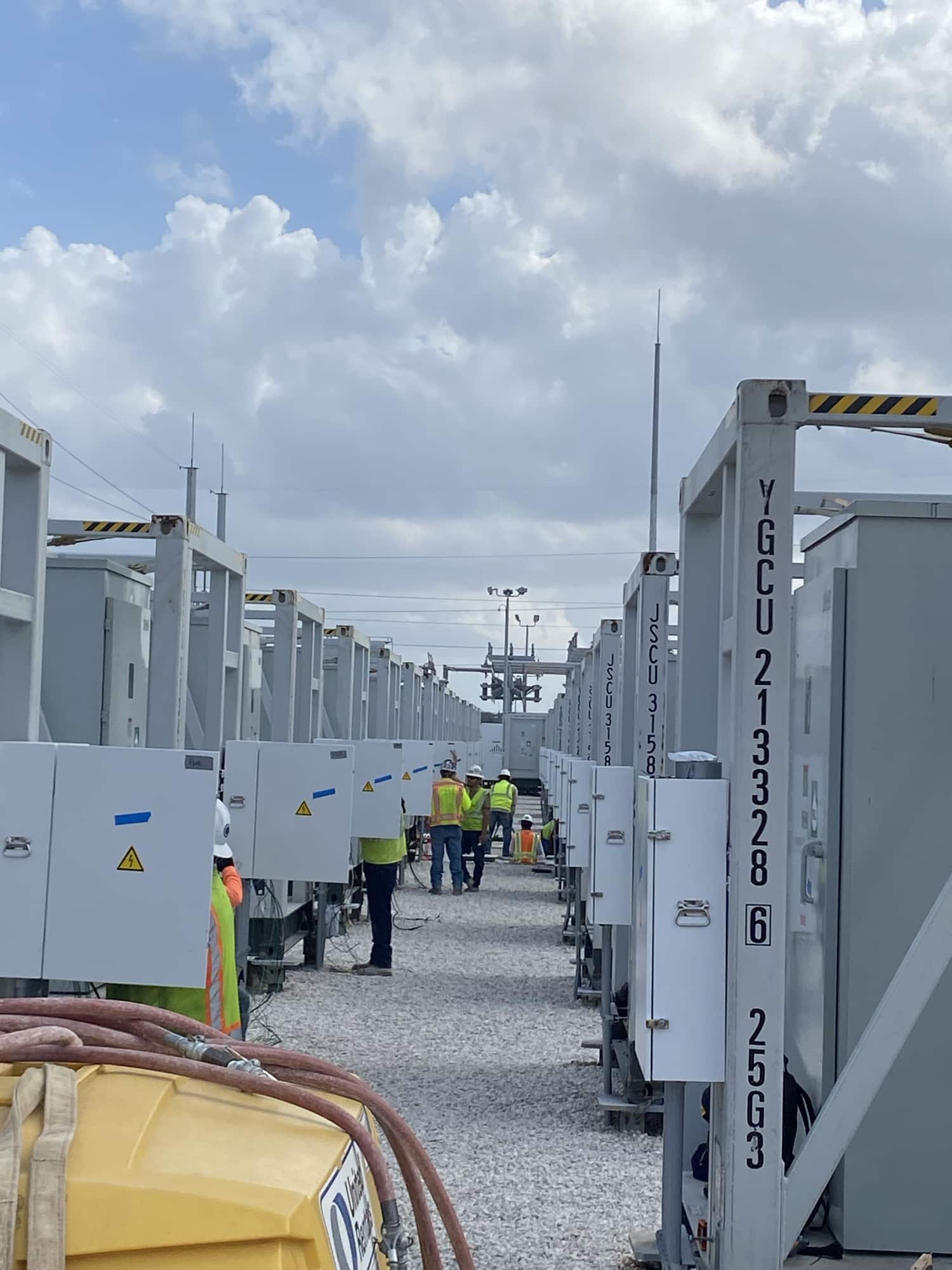 CEC Renewable Energy and Storage Solutions
Wind Farms

 

Solar Farms

 

Hydrogen

 

Electric vehicle (EV) charging stations

 

Microgrids

 

Battery energy storage systems (BESS)

 
Contact a renewable energy and storage specialist
CEC Energy has qualified and experienced personnel to help install renewable infrastructure, maintain the local power grid, and support new energy storage solutions.
Call CEC today for more information.

Contact us today to see how we can help with your next project.
Andrew Bollich
Business Development, Houston, Texas
abollich@cecnrg.com
(713) 969-7254
PEOPLE-FIRST
Our skilled workforce has built a reputation for excellence and safety, making us an industry leader. 
Our employees are key to our success, providing the critical services required for the operation and longevity of our customer's assets. We are committed to providing the highest level of customer service, and we will continue to put People over Profits and invest in our team to ensure that we to ensure that we continue to meet the ever-changing needs of our customers. 
VERSATILITY
CEC has the experience and expertise to provide a full range of services in Oil and Gas, Renewable Energy and Storage, Industrial, Government Contracts, Cryptocurrency and Blockchain Centers, and Data and Distribution Centers. 
CEC has a proven track record of delivering quality projects on time and on budget. CEC is versatile and will strive to adapt to the specific needs of each customer. 
RESPONSIVE
We are intentionally structured to provide our customers with quick responsiveness, and high-quality customer service. 
We strive to deliver the best possible experience to you through our effective company leadership, meticulous project management, and commitment to clear communication. CEC is your quick-response partner.